History
In October 1994 the foundation stones for ScanTeco were cemented and Rotary Die Cutting, Flame Treating, Gravure and Flexo printing Slitter rewinders as well as Extrusion Coating formed the pillars.
Additional equipment and machinery has been added to the specialized fields of interst and Knowhow.
Today ScanTeco is a serious partner working with strong and qualitative brands combined with a high level of service.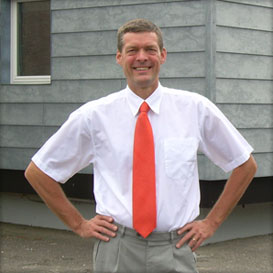 Founder and Owner of ScanTeco Jens Bjørn began his carrer within the printing and converting industry as a Technical salesman in 1983: Mainly working in the packaging industry, Commercial printing and Newspaper business.
After 5 years of "education" and intensive treatment of the Scandinavian market, Jens Bjørn decided to challenge other industries and different parts of the world.
From 1989 to 1992 Latin America was the base, however with one leg in to the medical device business. From Spring 92 to spring ´94 Rotary Die Cutting was the main focus, and in 94 Scanteco was founded.