Slitting Systems
Under the brand name HELIOS we work together with  Elio Cavagna S.r.l. who has been building  shear cutting systems, called "SOFT-CUT", for more than 20 years.
The term "SOFT-CUT" was created to attract the attention to the minimal pressure exerted between blade and counterblade to cut all kinds of materials.
A further positive factor is the practically dust-free production; latter is caused by rapid blade wear when too much lateral cutting pressure is applied.
The HELIOS systems are applicable on traditional, as well as highly sophisticated machines, by offering automatic format changing systems that are the result of 15 years of experience in co-operation with paper manufacturers that knew cutting problems.
Thus the HELIOS engineers are perfectly armed to bring solutions to a multitude of problems, thanks to their experience grown in the field in resolving problems that appeared insoluble at the outset.
The above mentioned is obviously valid for all flexible products like non-wovens, paper, plastic film, as well as glass-fibre and aluminium film with maximum thickness up to 5 mm.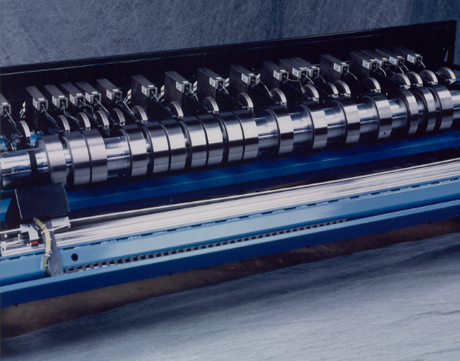 Contact scanTeco and let us see how we can slit your material in the best possible way.
Contact ScanTeco for further information
Mail. scanteco@scanteco.dk