Web cleaning, antistatic control & ESA
Web Cleaners
ACE web/sheet cleaning systems, position our partner ACE at the highest level of the sector in terms of range offered, technology and efficiency of devices, covering web cleaners with contact for e.g. the
label industry as well as high efficient non-contact cleaners for flexble, paper, carton, napkins and Non woven industry.
Strongly supported now by Sheet cleaners for the corrugated industry too.
Antistatic Control & Static Charging
A vast choice of systems to eliminate and create ad hoc static electricity (when required),position ACE at the highest level of the sector in terms of range offered, technology and efficiency of devices, making
it a first choice partner at international level for companies requiring superior quality problem-solving equipment.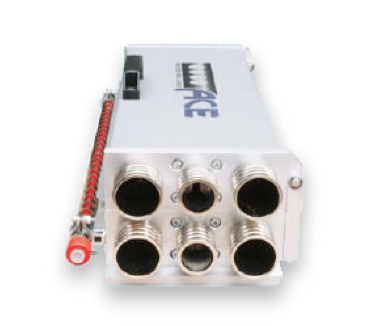 Antistatic
Clear Tube System
Ace Flow System
Antistatic System AT2NB1-t/S
Static
WG50 System
WG70 System
DE R40 System
Ribbon-Charging System
Pile Charging System
Chill-Charging System
To ionize the surrounding air is a safe and effective method of neutralizing the electrostatic charges on non conducting materials,
which consists in decomposing the air atoms into unbound electrons (negative ions) and free positive nucleuses (positive ions).
As opposite charges attract, the positively charged material, passing through ionized air, will attract negative free ions becoming neutral.
The negatively charged material will attract unbound positive ions and will release its exceeding electrons to them, thus becoming neutral itself.
The antistatic bars and all other antistatic devices are in a position to ionize the air and render each kind of materials neutral, even at high production speeds.
Contact us for a discussion how to improve your quality  scanteco@scanteco.dk  or  visit: ACE-electrostatic.it